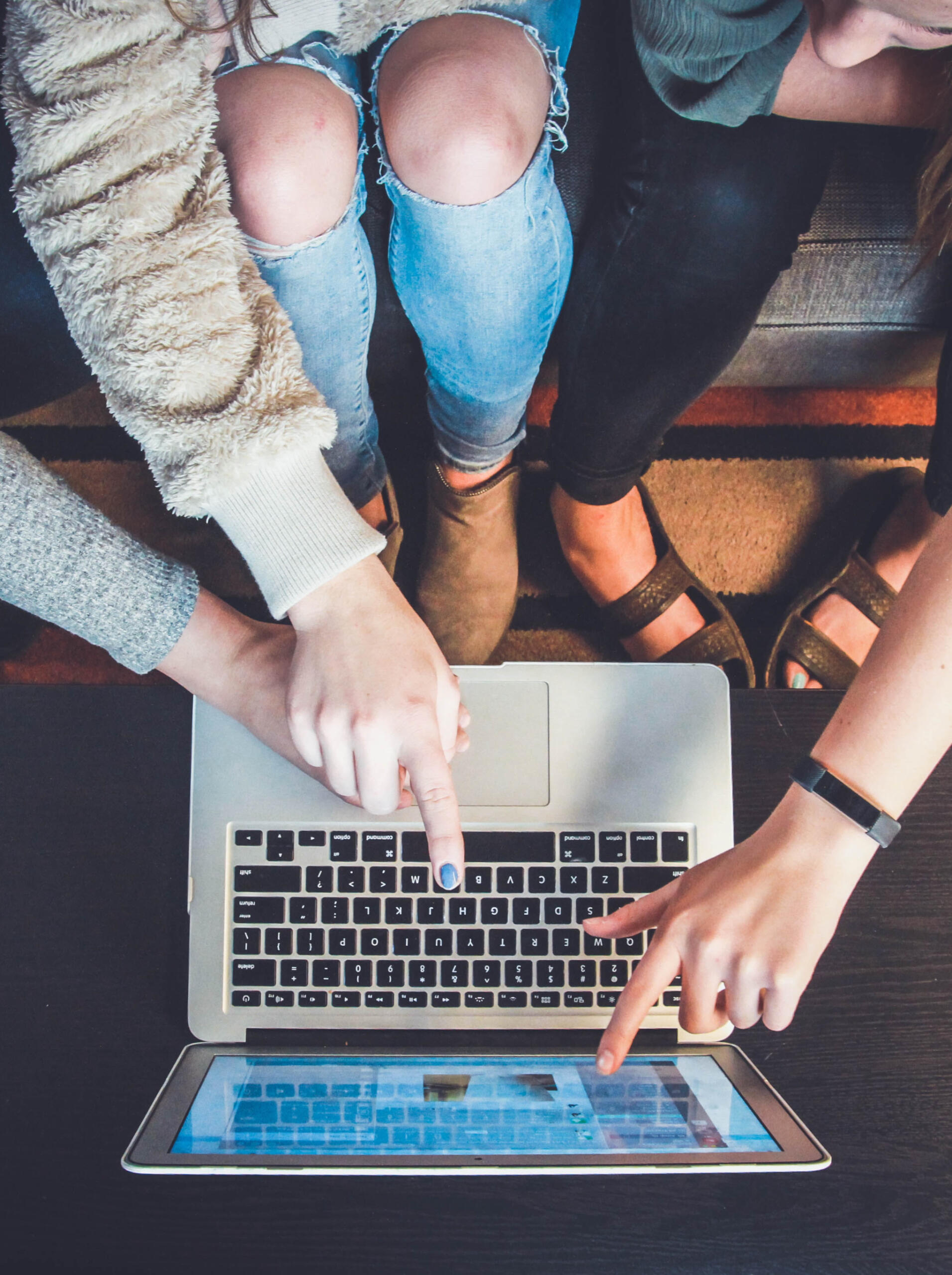 The Craftsman Creative
SOCIETY OF INDEPENDENT CREATORS
For creative entrepreneurs and business owners, The Society is a membership that gives you a blueprint to build and grow your creative business.
You Are Here 📍
It's Time To Cross The Threshold
You have enough information.You've read all of the books, taken the courses, and attended the conferences, yet still don't have the business that you want. More information is not the answer.It's time to shift your thinking and take action, and that's what the Society of Independent Creators helps you do.The Society combines events, workshops, coaching, content, and community all in one place.The goal is simple: support creators in building and growing their businesses so you can do your creative work full-time, allowing you to:• Free up your time so that you can do more of the work you love
• Create financial freedom that supports your creative work full-time
• Choose the partners and clients you want to work with
• Do the work that gives your life purpose and meaning
The Society
HOW IT WORKS
Once you join the Society, you receive a personalized blueprint to help you build and grow your creative business. We help you identify where you are, where you're going, and how to get there.We support the outcomes of building & growing your creative business through:→ Semi-Annual business growth events
→ Monthly members-only workshops
→ Monthly group-coaching calls
→ Weekly accountability check-ins
→ Daily content to inspire and shift your mindsetAll of this is included in your membership to the society.The outcome: Build a resilient, profitable creative business that supports your work full-time by helping you shift from artist to business owner.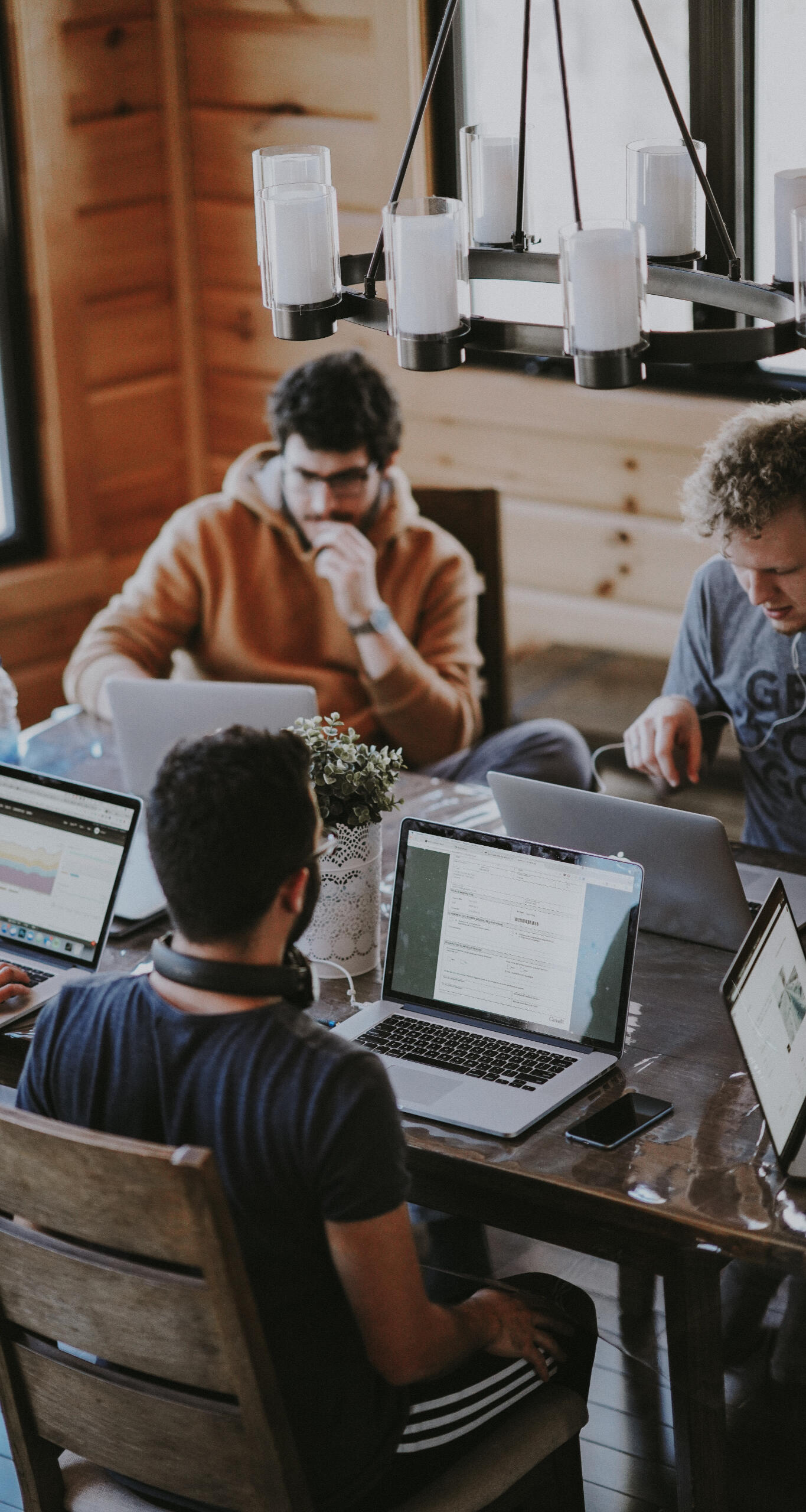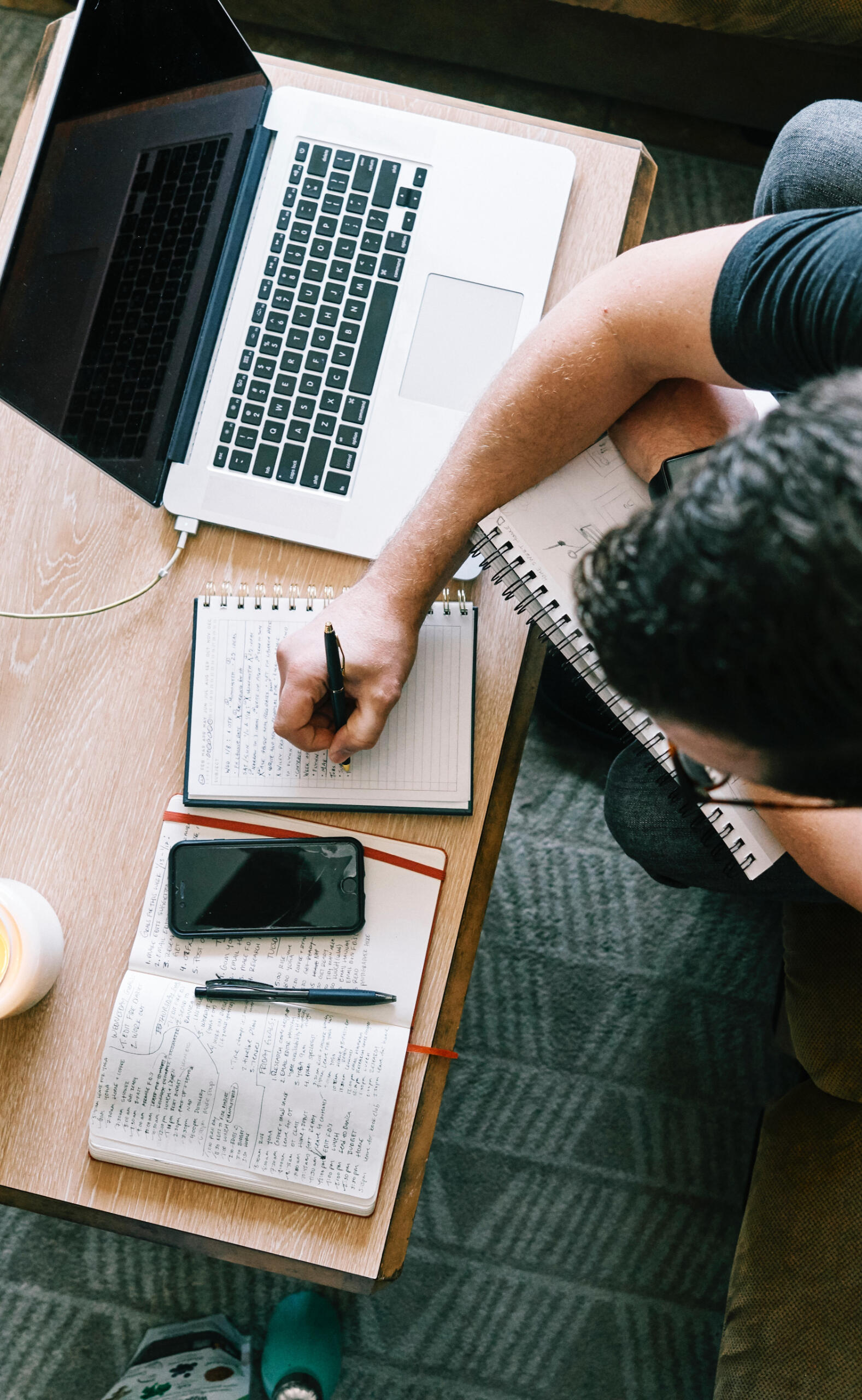 The framework
An Outcome-focused approach
Cal Newport, in his book So Good They Can't Ignore You, defined the Craftsman Mindset as "an outcome-focused approach to creative work."What this means is that you start with the end in mind, and work towards it each day.We've created a simple, five-part framework and give you a personalized blueprint to follow to make progress every day, and achieve the outcomes that matter most to you.We'll help you create a bespoke creative business that suits your needs, your lifestyle, and your desires.→ If you haven't been to one of our free workshops, you can join us for the next one here.
annual society events:
The Build Event:
→The Challenge
Build your Bespoke Creative Business in this two-week, six-session challenge.The Goal: A business with 10k email subscribers, and a full-time revenue (e.g. $10k per month)The first event took place in January, 2023, and the recordings of the event are available to all Society members as soon as you begin your membership.Included with the session recordings is a self-paced course with over a dozen supporting lessons with extra videos, resources, and action items to help you make progress every day.
---
The Grow Event:
↗the summit
A three-day, workshop-style virtual summit to grow your business quickly.We take the work you've done and optimize and maximize the systems to get your outcomes faster.The first Summit will take place in Summer, 2023.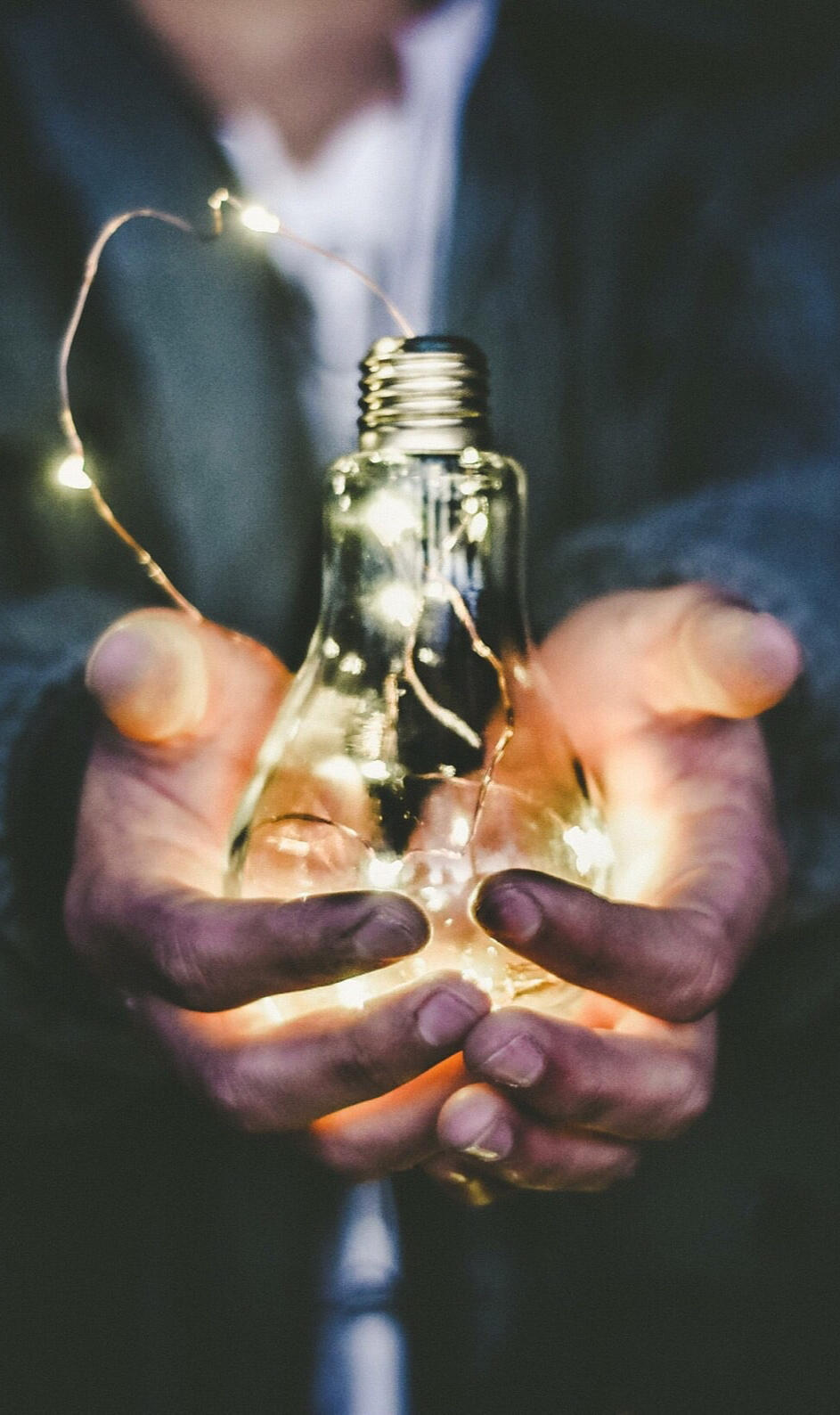 Get Your Personalized Blueprint
Coaching, Workshops, and more
The goal of the Society is to help you make progress every day toward the achievement of the outcomes you want.We do this through different types of coaching and content:• Monthly workshops with industry leaders in different areas of your business
• Monthly group coaching to help you with your specific constraints and struggles
• Weekly accountability check-ins
• Daily content to inspire and shift your mindset
• A community of peers with industry experience to help support you on your journey
daily
Each day there are new posts around topics like mindset, audience building and awareness, email systems, engagement, marketing, sales, product ecosystem, and optimizing your business.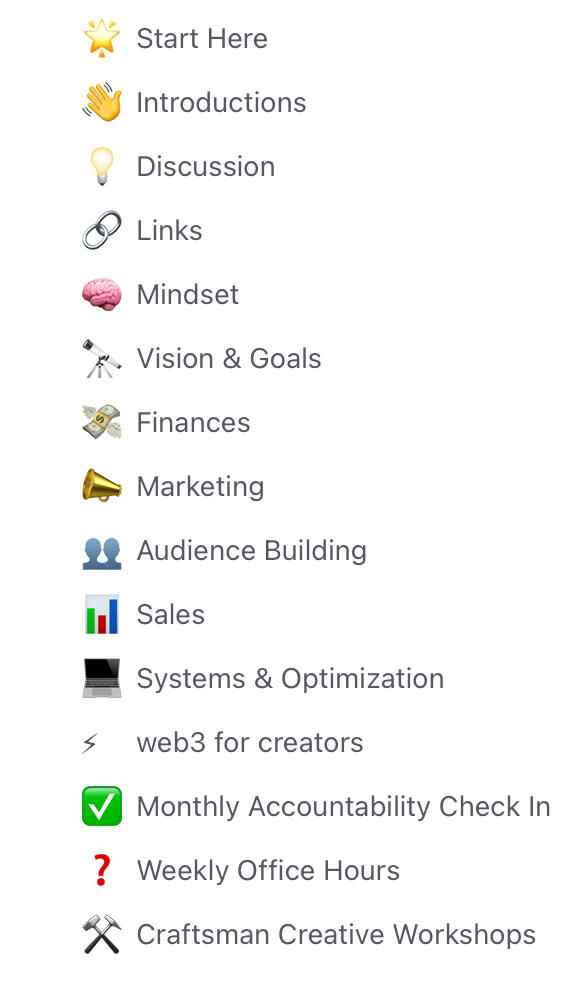 weekly
Each week we tackle the obstacles that are holding back members from reaching their desired outcomes and do deep dives into individual businesses to help them get unstuck.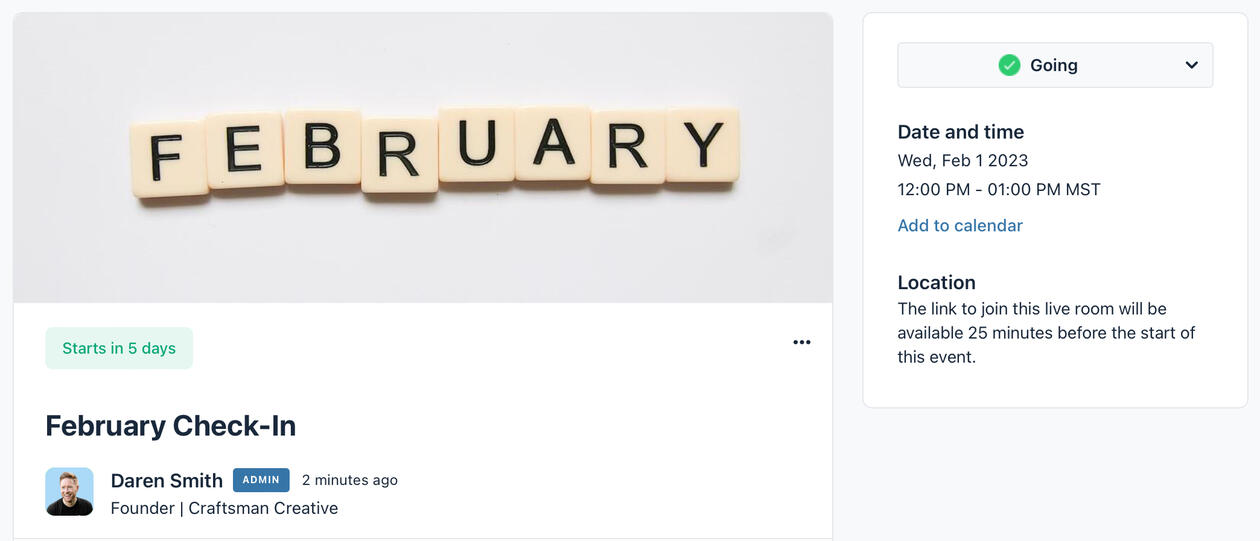 monthly
Each month we do a live video call check-in to help with accountability and progress, as well as monthly workshops to go deep into different areas of your business.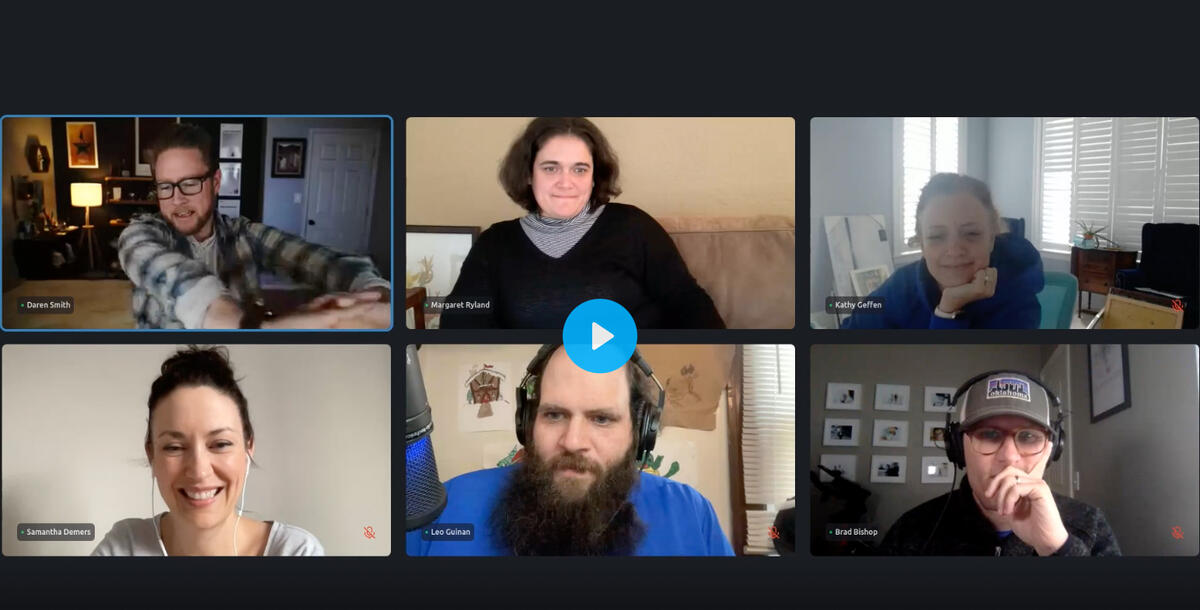 Thoughts from Society members: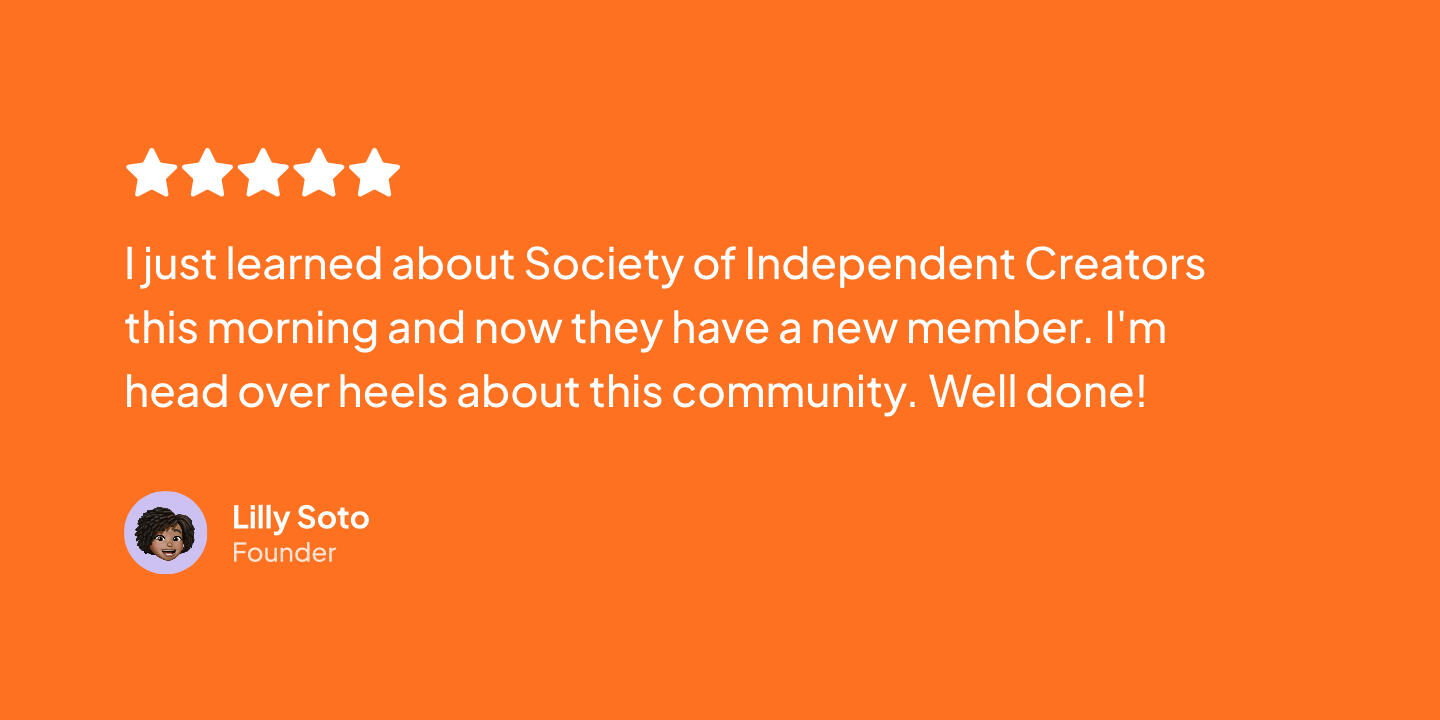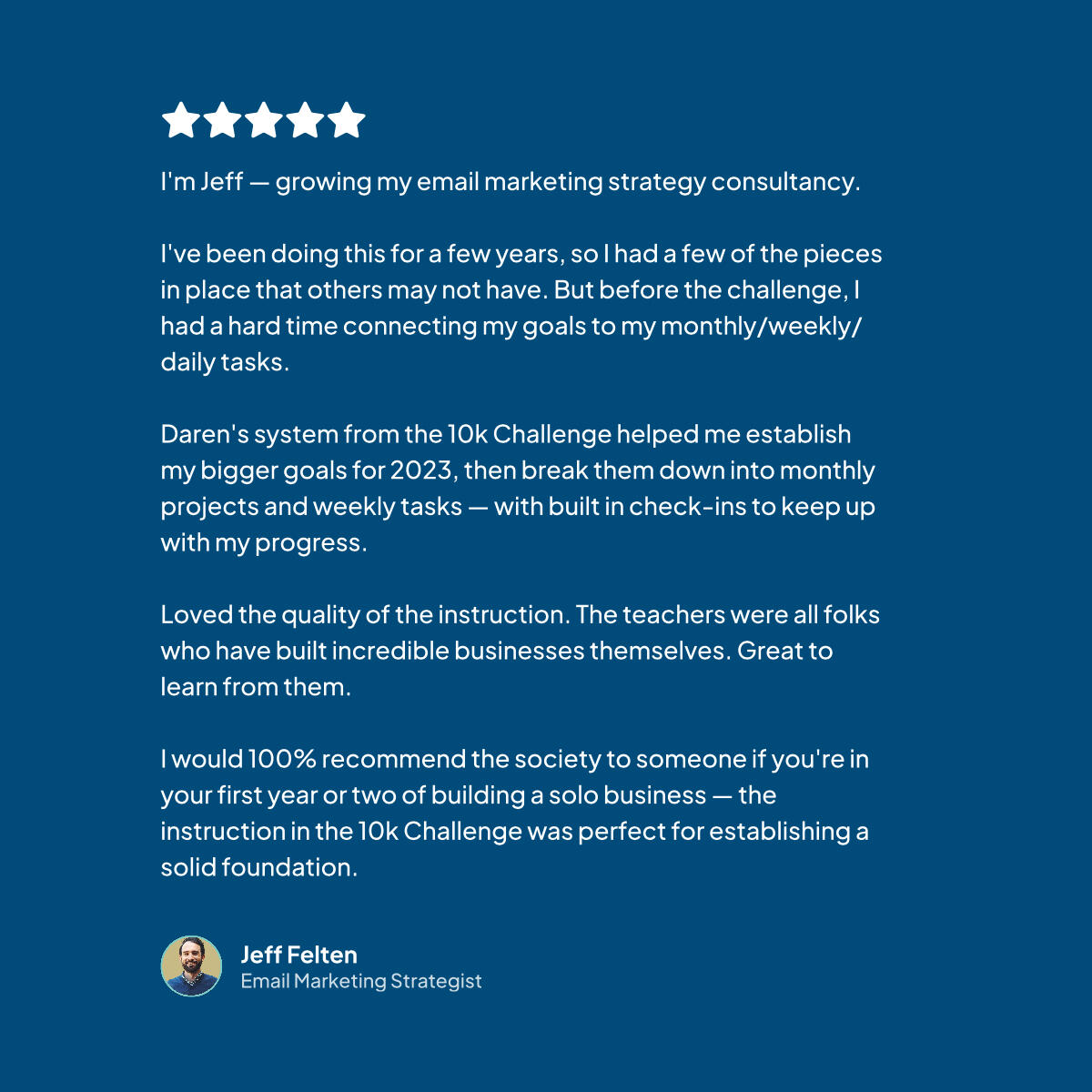 Meet the founder
Daren Smith
I founded Craftsman Creative in 2020 at the beginning of the pandemic to help my artist and creator friends who were struggling to make ends meet.After 17 years of running creative businesses - including producing three feature films - I have a knack for strategy, systems, frameworks, and principles, and how to apply them to grow bespoke businesses that fit the needs of the creators behind them.I built the Society in 2022 to further support creators. I've built three six-figure businesses since the start of the pandemic, and work as an international film producer - I practice what I preach.I'm a 3X self-published author, and have experience growing businesses of all kinds - film production, music, YouTube, Podcasts, content, coaching, consulting, agencies, and now community.Whatever you need help with, I'm here to support you on your creative journey.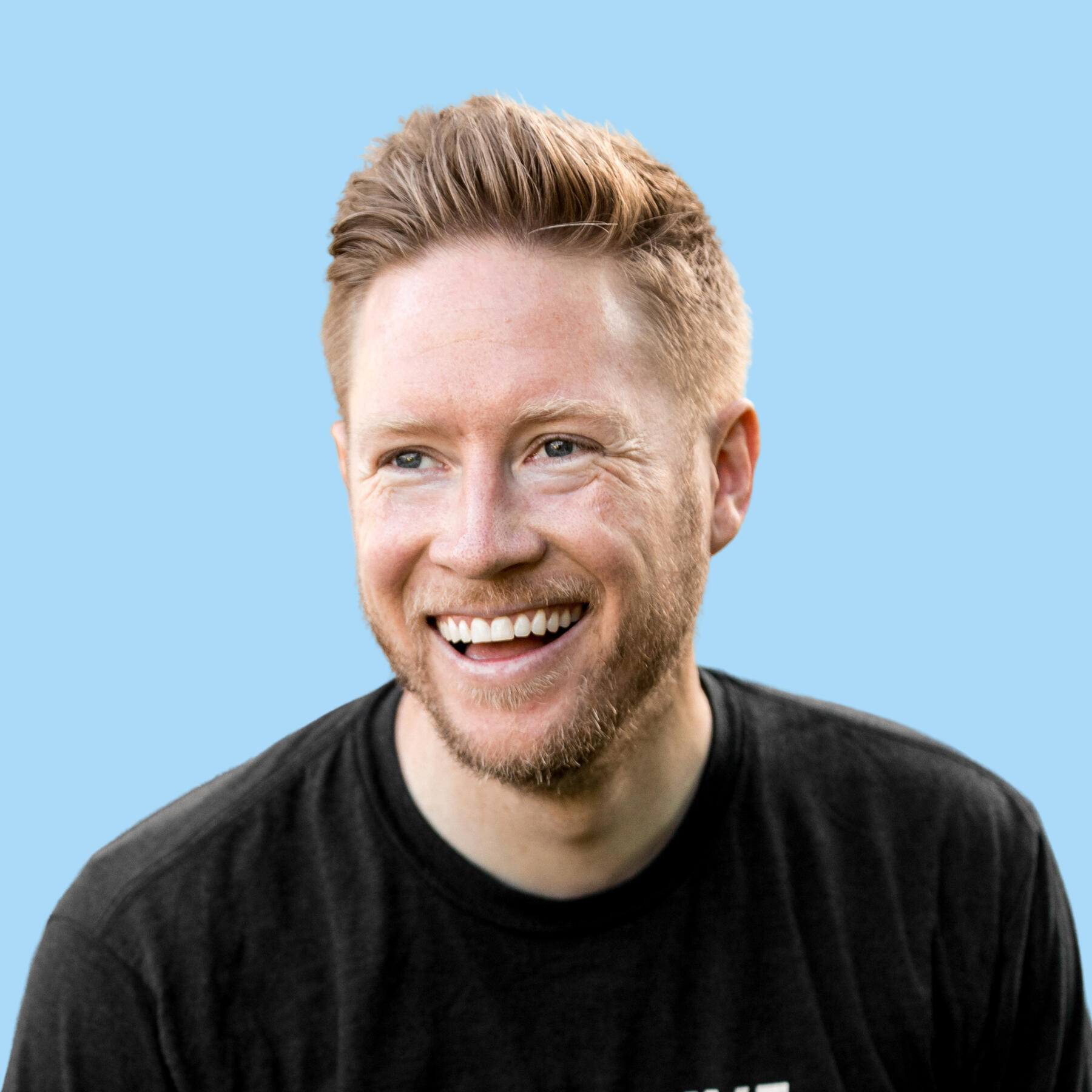 YOUR MEMBERSHIP INCLUDES:
| | |
| --- | --- |
| Annual Challenge Event Ticket | $495 |
| Annual Summit Event Ticket | $495 |
| Monthly Society-Only Workshops | $1,548 |
| Monthly Group Coaching | $1,164 |
| 60-min Strategy Call | $500 |
| Personalized Blueprint | $997 |
| Daily Content Subscription | $365 |
| Craftsman Training Vault | $795 |
| Total | $6,359 |
two ways to join the society:
quarterly membership
($150)
Get access to the semi-annual events, monthly workshops & group coaching, and the entire vault of recordings and courses for three months.Your price is locked in for life, so it will never increase.Upgrade any time to an annual membership to save.
annual membership
($495)
Save over $100 with an annual membership.Your price is locked in for life, so it will never increase.Get access to the semi-annual events, monthly workshops & group coaching, and the entire vault of recordings and courses for an entire year.
need more time?
get the weekly [bcc] newsletter
Each week I send out a newsletter to over 3,500 creative entrepreneurs who are working to start, build, and grow their creative businesses. Get it for free along with my welcome series that covers the foundation you need for your bespoke creative business.
Subscribed!
Thank you!
We're so excited to have you join us in the Society! Check your email for access and then dive into the community, introduce yourself, and check out the roadmap to get started!Everything is on the left sidebar once you log in.